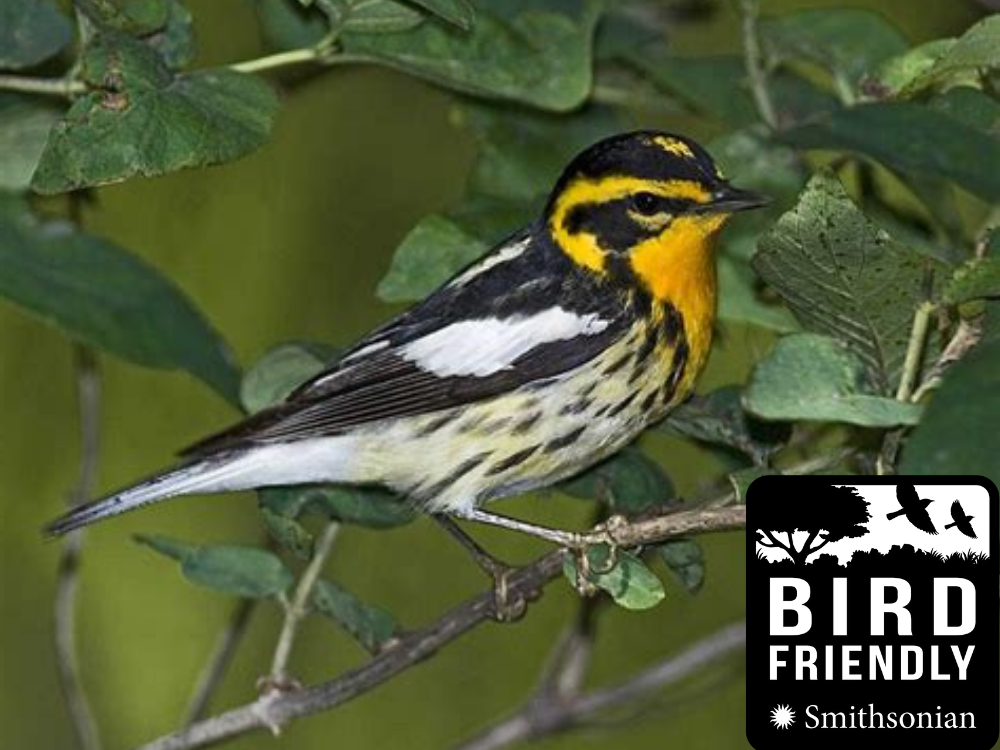 Bird-Friendly® Certified Coffee
The Smithsonian Migratory Bird Center states that "shade-grown coffee production is the next best thing to a natural forest." Coffee trees naturally grow best in the shade of other trees which act as protective sunscreen, keep the soil moist, and fertilized with mulch from their fallen leaves.
These trees are part of a complex habitat in which many bird species and other wildlife live.
Due to "conventional" farming methods over the last century thousands of acres of forest have been eliminated and the world's bird population is quickly dwindling. It is estimated we have lost 3 billion birds since 1970.
Several years ago the importance of bees in our ecosystem became mainstream. Birds also play an important role in our ecosystem. They pollinate plants, spread seeds, and control insects. Migratory birds are most affected by this deforestation, as when they leave to go south for the winter, they may not find a home there.
Some of the requirements for certification are on tree coverage – 40% per hectare of farmland, tree height, and variety of tree species to ensure quality habitats for birds and other wildlife.
So when you drink Bird-Friendly® certified coffee, you're helping to support the environment for a more sustainable, biodiverse world.