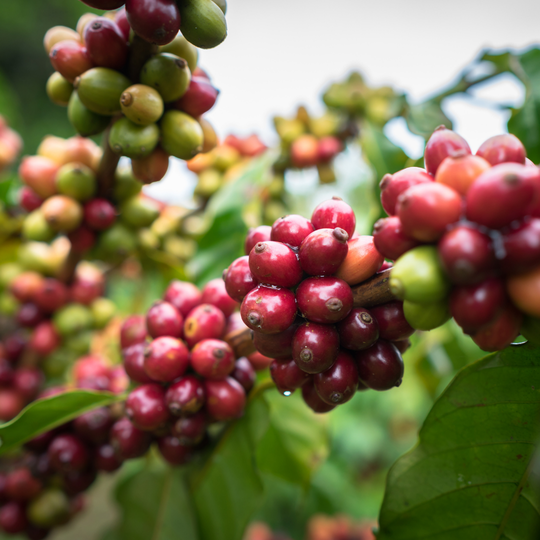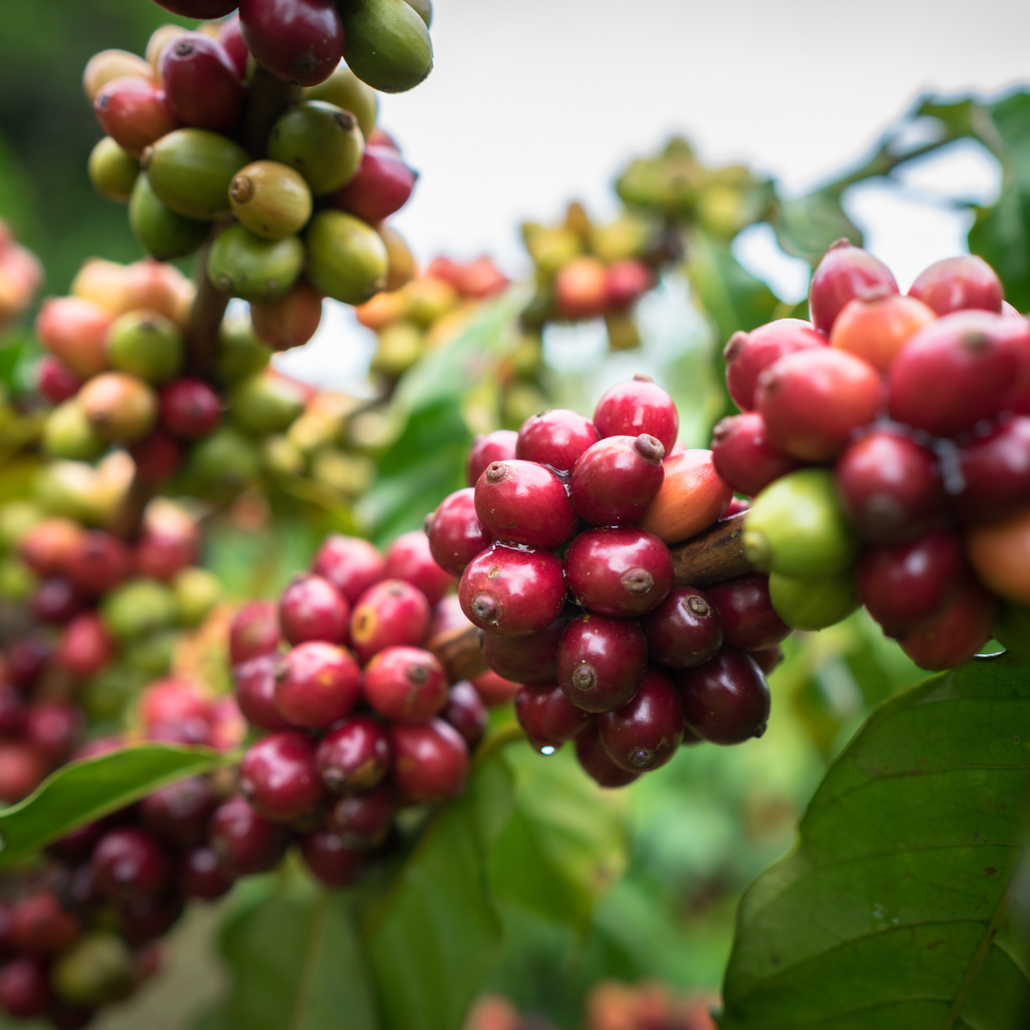 Origin

A coffee tree and the beans it produces are affected by the soil's mineral content, the surrounding plants and trees, the weather, and other environmental factors.
To give you an idea the distinct sharpness of a Kenyan coffee can be traced directly to the amount of phosphorus in the soil.
Different regions have different mineral content in their soil and may have different vegetation growing amongst the coffee trees.
Available Nutrition
Nutrients are vital for overall coffee quality. To ensure the soil is nutrient-dense some producers, grow a diverse variety of plants, as well as 'feed the soil' either by compost or by adding other organic materials directly to the ground.
Not only are organic materials needed but the mineral composition is important as well, hence why coffee grows so well in volcanic soil. Specifically, phosphorus, nitrogen, potassium, calcium, zinc, and boron are all contributors to developing flavor.