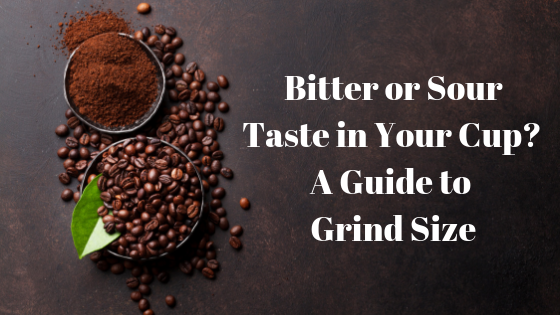 Coffee Grounds Too Fine for Brewing Method
Each brewing method has a proper grind size. An Espresso would taste very weak if you used a large grind and a French Press would taste sour if you used espresso grounds.
Here is a rough guide to grind size:
Turkish - very fine grind
Espresso - fine grind
Pour Over - medium-fine grind
Drip - medium grind
French press - medium-large grind
Cold Brew - large grind
If you are brewing drip and you find the coffee is somewhat bitter you can try a little larger grind size and see how the taste changes.
If this doesn't change the bitterness check out these other reasons for a sour cup:
Fresh coffee always makes a difference in the quality of your cup. To get fresh coffee delivered to your door in 2 to 5 days -->
SHOP NOW