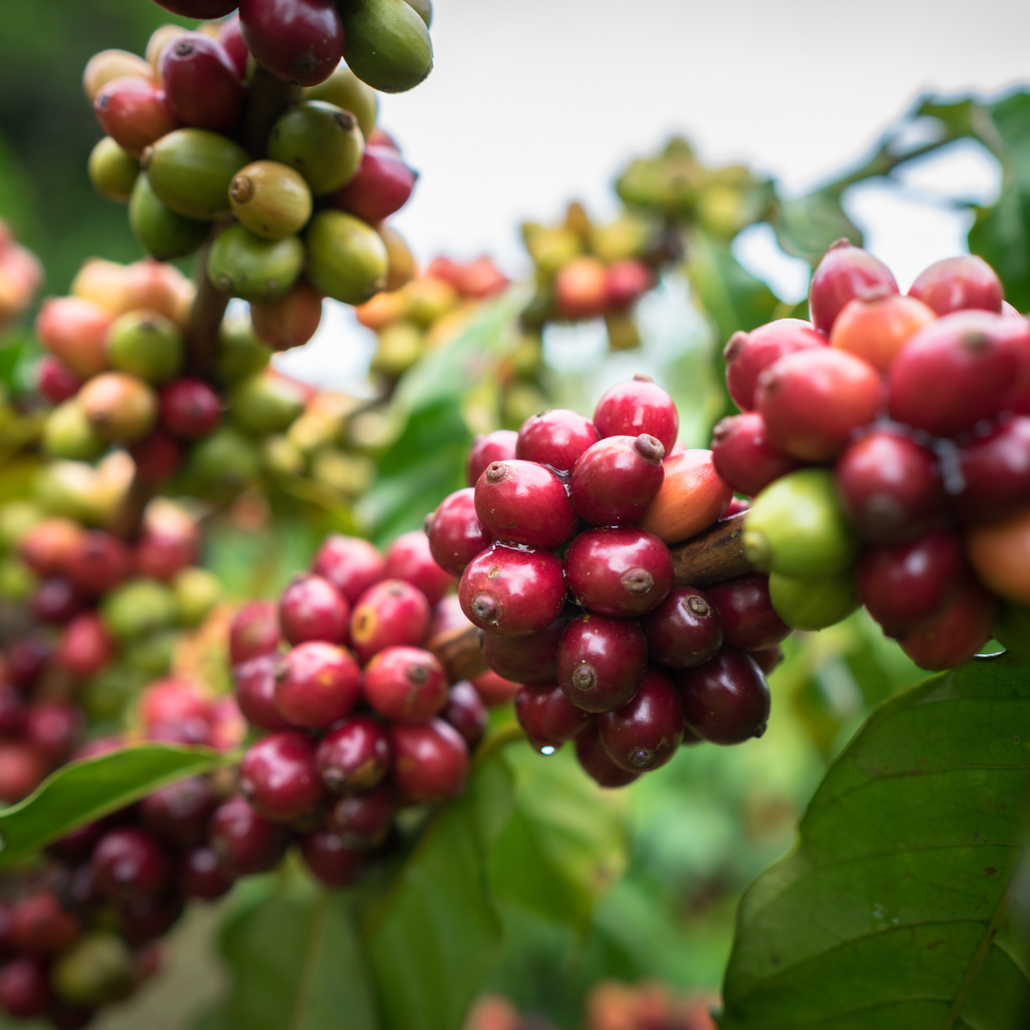 Origin
A coffee tree and the beans it produces are affected by the soil's mineral content, the surrounding plants and trees, the weather, and other environmental factors.
To give you an idea the distinct sharpness of a Kenyan coffee can be traced directly to the amount of phosphorus in the soil.
Different regions have different mineral content in their soil and may have different vegetation growing amongst the coffee trees.